Traditional Home Cooking
Dominican & Puerto Rican Cuisine
At Gran Sabor Latino we celebrate the home cooking traditions of our families from the Dominican Republic, Puerto Rico, and Cuba. Here you'll find recipes that could easily have come from our Abuelo's (grandmother's) kitchen.
Rice and beans. Marinated, slow-cooked pork, steak, and chicken brimming with flavor. Rich, meat stews with vegetables and rice. Empanadas. And much more!
Flavorful, but never spicy, our traditional Dominican cuisine hits all the right notes – a homecoming for our Spanish neighbors as well as a delightful surprise for newcomers.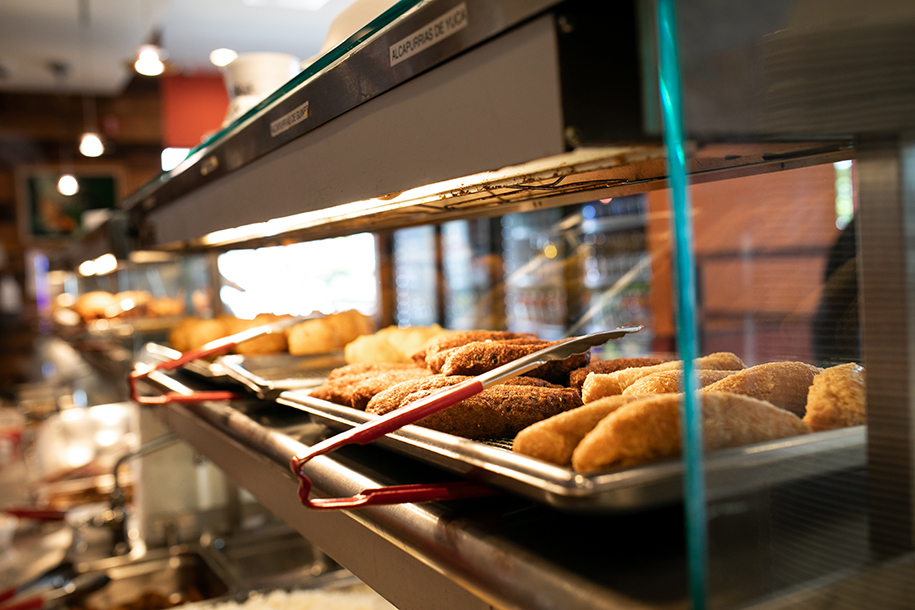 Made Simply, from Scratch Every Day
All of our authentic Puerto Rican and Dominican cuisine is made fresh daily, right in our own kitchen. We start cooking in the wee hours of the morning to bring you flavorful favorites that are worth the line at the door. We even buy all of our produce from the local area for a freshness you can taste in every bite.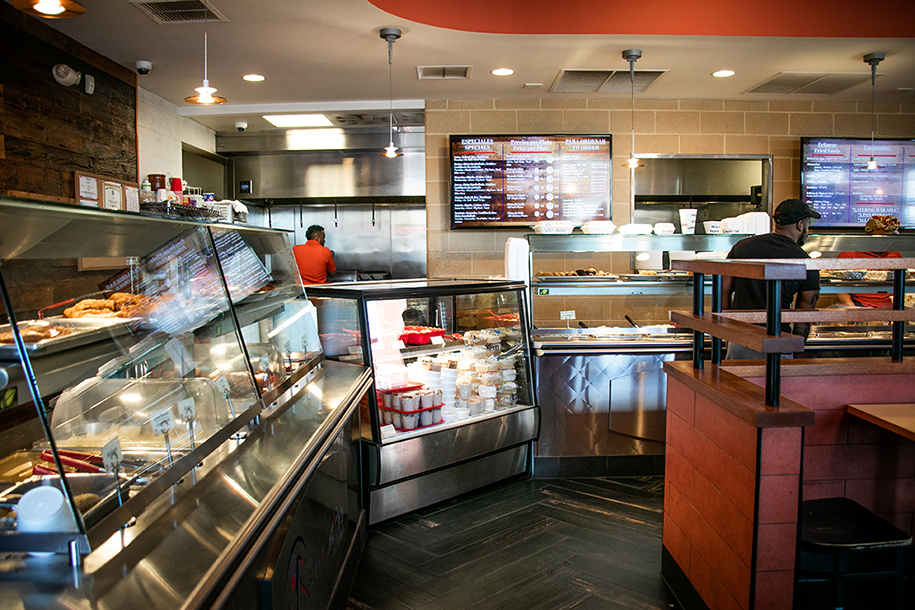 Buffet Style for Flavor You Can See
All of our food is served buffet style, so you can see what we have before you decide. You'll find daily specials as well as popular favorites so there's always something new to try. You'll order from our servers who are always happy to help you choose just the right dish for you. Don't ever be afraid to ask questions or even request a small sample. We're always happy to help!
Generous Portions, Great Value
At Gran Sabor Latino you'll never leave hungry! We pack a lot of value into every plate, with generous portions that easily feed the hungriest members of your family for a reasonable price. Check out our menu to see our selection of time-honored and inspired Spanish cuisine.
Eat In, Take Out & Catering Available
Whether you choose to dine in for lunch or dinner, pick up a nice dinner after work, or need catering for your next office party, birthday, or special event, we take great pride in preparing our native dishes especially for you.
Ready to order Takeout? Check out our specials, then call ahead to place an order.